VIETNAM'S TRADE WITH CHINA STAYS STRONG IN 2023
VIETNAM'S TRADE WITH CHINA STAYS STRONG IN 2023
China is still a stable traditional market for Vietnam for importation and exportation. With the advantage of a long border between the two countries, cross-trade border cargo is very durable, especially after China re-opened after an extended anti-covid protective policy. Besides, the official trade by air and ocean to further cities or provinces is also solid.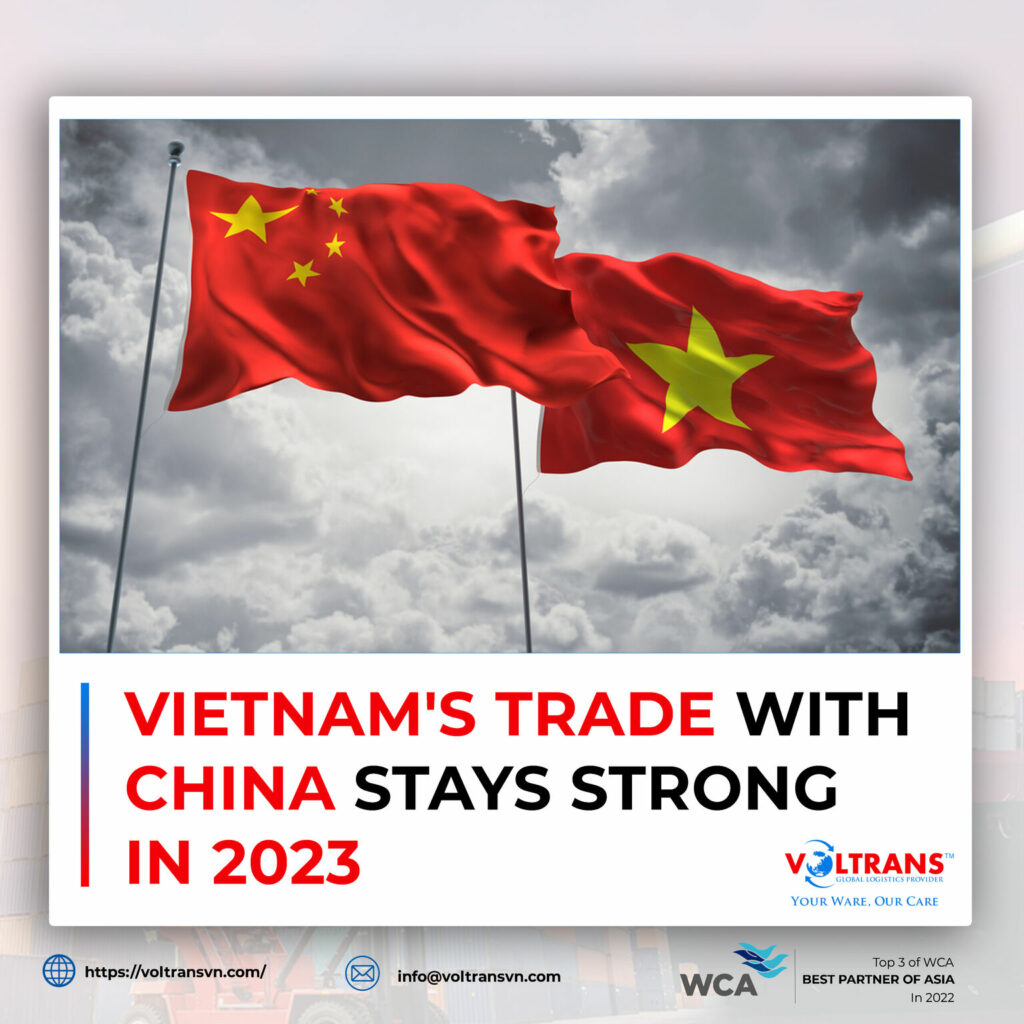 In the first 7 months of 2023, China's import revenue from Vietnam reached nearly 30.8 billion USD (from Customs GSO). Most export cargo to China from Vietnam are agricultural products, including fresh and frozen fruits, pepper, cassava, and rice. At the same time, Vietnam's import revenue from China came from raw materials for processing as the majority.
In the background, the world economy slowed down. The trade between Vietnam and China in the remaining months of 2023 is accessed as promising. We, Voltrans Logistics, hope that the total trade for import and export with China will reach more than 190 billion USD this year against 175.6 billion USD in 2022.
By Thomas.
Voltrans Logistics – Your Ware Our Care
👉 Kindly contact us for more details:
✔ Head Office: 174/13 Dien Bien Phu Str, Ward 17, Binh Thanh Dist, HCMC, Vietnam
📞+84 28 710 88499
✉ info@voltransvn.com
#VoltransLogistics; #Vietnamimport; #Vietnamexport; #crossbordertrade