We are Voltrans!
Voltrans Logistics Co., Ltd was established in 2004 in Ho Chi Minh City, an economic Center of Vietnam, and now employs 150 people in four offices & two air Divisions (Ho Chi Minh, Ha Noi, Hai Phong, Da Nang), skillfully & well-trained in international Freight Forwarding industry.
Voltrans Logistics is one of the leading freight forwarders in Viet Nam providing our customers with full-ranged services such as Customs broker, transportation, warehousing, International Sea Freight, Air Freight, Door to Door services, Air – Sea Consolidation.
It is a good environment where young staff indulge their self development. With Management team always wants to change and dare to change, the company work toward the efficiency, simplicity and more added-values to match increasing demand of customers.
With right, clear and long-term development direction, I strongly believe that the company will get more success in coming years.
"Life was like a journey which brought back to us knowledge from each place we arrived – Experience in love and life as well. Days of work at Voltrans, to me, has brought back to me so much memorable things even in grief or joyfulness which is completely respectful. These were the great pieces which made my life story and growth. Voltrans has over ten years been a place connected experienced colleagues with dynamic young talents.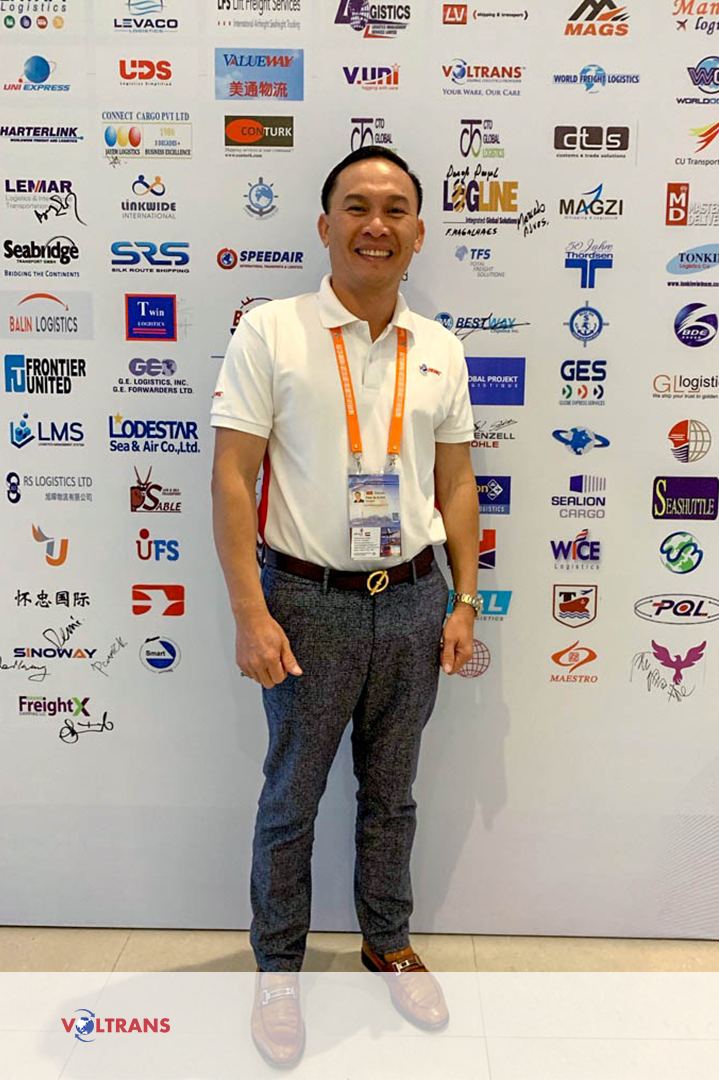 Over 12 years cohesively to the company, the time was long enough to help orientating myself in logistics that I have been pursuing. Being a documentation employee, I was devotedly trained and advised by my Board of Management to enhance my competence and experience in the logistics field. Under judicious strategy and guidance from BOM, the company has been making a far development as well as specialization in specific fields such as Logistics, Consolidation. Besides that, workforce, quality of service, understanding career and clients have created a flame of interest to the contribution with strong solidarity and highly orientating to clients as well as discovering clients' demands and always listening to their feedbacks on the company service styles, effectiveness at works as to create the confidence to our all clients on long term co-operation. With spirits of highly working attitudes in all departments, I strongly believe that Voltrans will develop stably and prosperously more in future. "