Benefits of sea freight
Flexibility in materials/goods can be transported included perishable or dangerous goods, and various sizes and quantities Flexibility in route adjustment in short amount of time Flexibility and Security for goods in commercial transactions especially via L/C
What services does Voltrans offer?
Waterway or sea freight has been considered as the most economical way to overcome a long distance. Goods are packed in shipping containers, Voltrans or our oversea agent, acting as a freight forwarder, books the space or container with the shipping line. Then cargo is trucked to the shipping line at the port of origin and shipped overseas to the importer at the port of destination. The itinerary can be port-to-port but Voltrans also provide extended services included truck pick up and or delivery, door-to-port, port-to-door and door-to-door, customs clearance, etc. (see other service section for more information).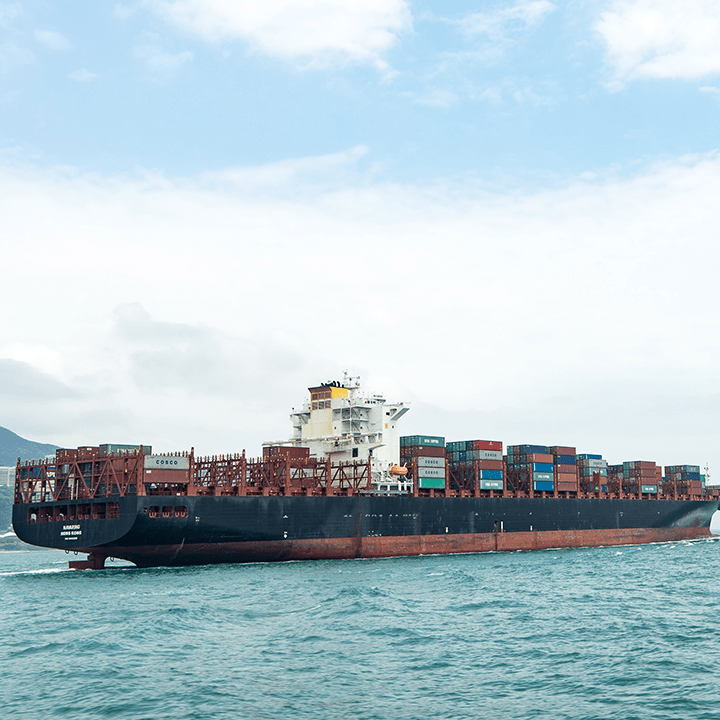 We offer you two choices to meet your needs:
Full container load (FCL) when you want to use entirely container space and pay on numbers of container(s) used. This option give you some benefits. If the container is inspected, it is only your cargo being inspected. Other cargo will not have any effect on your cargo. There is no stand-by time until the container is fully filled as only your cargo.
Less than container load (LCL) when you have cargo with a partial of volume of a container and no need to pay full rate for a whole container, but on volume based (Cubic meter). cargo is consolidated with other shippers' goods to fill a container. The price of your shipment is determined based on volume and weight, not whole container.
However, there are some drawbacks for this option: There could be a delay due to the stand-by time to fill the container, or by other shipments to be inspected by authorities Other cargo could contaminate or damage your cargo
How do you get assistance?
Please contact our team at the nearest office shown below to have further assistance on route planning, shipping schedule, type of containers, packing and etc. for your goods moved in the most proper way at a reasonable expense. Or simply, at any of your convenient time, you just leave some notes in a minute on the Request for Information (RFI) form or Request for Quote (RFQ) form on this website either for information or quote, our team will contact you shortly for further assistance.