VIETNAM RICE EXPORTATION IN A BRIGHT PATH
VIETNAM RICE EXPORTATION IN A BRIGHT PATH
While other industries received fewer export orders in the first half of 2023, rice traders are getting non-stop orders from not only traditional markets like the Philippines and China but also new customers with high prices and high volume. Statistics from the General Department of Customs show that, by the end of May, Vietnam's rice exports to Taiwan increased by 142%, Senegal increased 11 times, Chile increased by 4.1 times, Turkey increased by nearly 16 times, or even European countries like Poland up 117%, Belgium up 165%, Spain up 307%…
This good news came from lousy news – severe weather in many Asian countries, Climate change, and severe drought in the US, Europe, and China caused a shortage of rice supply. Besides that, rice production in India and Thailand is affected because El Nino causes yield reduction. Meanwhile, the wars between Russia and Ukraine have increased the need for global food reserves.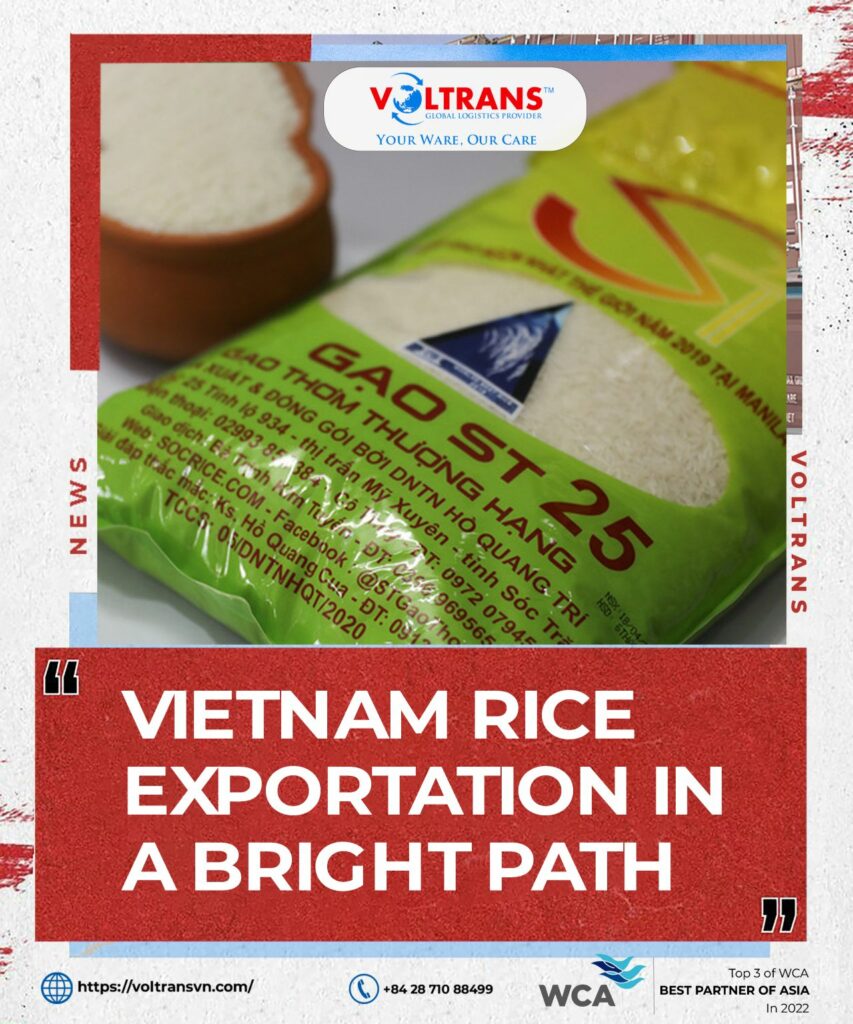 We, Voltrans Logistics, are very optimistic about the Ministry of Agriculture and Rural Development report that Vietnam's rice exports will continue to grow. However, rice exporters should be very careful to maintain the quality of products to commit to long-term trade with customers, reach reasonable prices for mutual benefits, and diversify products and markets. 
We also expect the Ministry of Industry and Trade shall coordinate with other ministries, agencies, and localities in diversifying rice export markets. Along with that, the Ministry should take advantage of the process of reviewing trade agreements to propose partners to open more and increase quotas for Vietnam.
By Thomas
Voltrans Logistics – Your Ware Our Care