SELF-EFFORTS OF ENTERPRISES IN COMPETITION KEEP FTAS EFFECTIVE IN REAL
SELF-EFFORTS OF ENTERPRISES IN COMPETITION KEEP FTAS EFFECTIVE IN REAL
With the newest FTA signed with Israel, Vietnam has connected with over 60 countries to enjoy 10-20% favor in taxation against others who do not involve in FTAs. These FTAs have helped to improve the import-export turnover more than 7 times in 15 years (Total import and export turnover first reached 100 billion USD in 2007, reached 200 billion USD in 2011, and by the end of 2022 exceeded 730 billion USD, which exports were nearly 371 billion USD as the report of Ministry of Industry and Trade).
However, other neighboring countries have not stayed still, but they do very actively to keep up or even better to regain the markets. Besides, with the bad impacts from the Covid-19 pandemic and the Russia-Ukrain war drawing a downturn in the economy in many regions, our trades recently get negatively affected figures.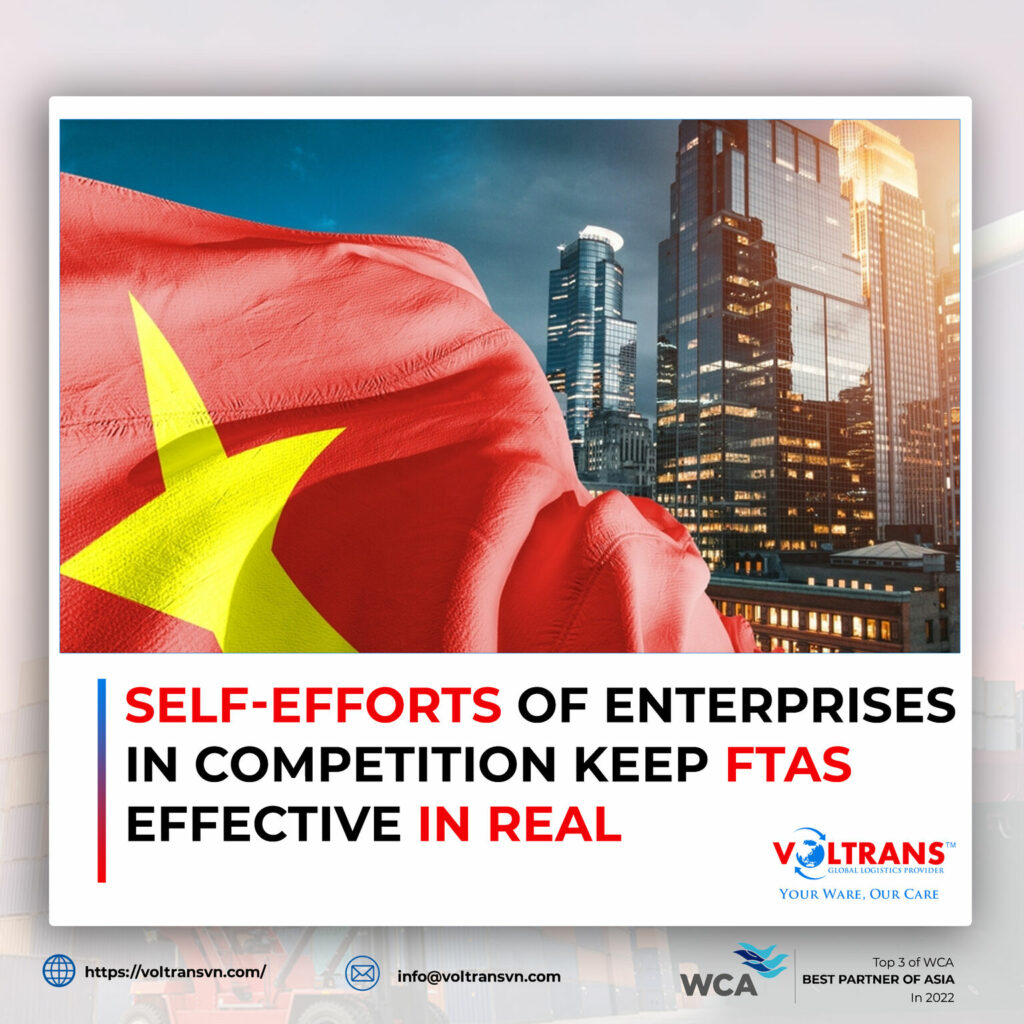 From experts' advice, if Vietnam enterprises do not actively react fast, all advantages from FTAs will soon disappear. Besides the outside factors like governmental policies for stable politic and economy, and better logistics activities like Voltrans are doing, the traders or manufacturers must pay attention at least to the following items:
– Diversified markets with better quality and value-added products (even more friendly environment or "greener" in some countries),
– High-qualified manpower focus instead of cheaper costs with low quality, and
– Stable supply chain of quality raw materials.
And last but not least, keep close with Vietnam Commercial Counselors in target markets for proper and timing business plans of production.
By Thomas
Voltrans Logistics – Your Ware Our Care