OVERALL INTEGRATED SOLUTIONS FOR LOGISTICS COST CUT-DOWN FROM VOLTRANS
OVERALL INTEGRATED SOLUTIONS FOR LOGISTICS COST CUT-DOWN FROM VOLTRANS
The challenges for lowering the logistics cost for Vietnam goods to become more competitive in the global market have been discussed for many years involving governmental agencies, experts in shipping and logistics companies, and news writers.
In the most recent event, at the seminar "Improving the value of the supply chain of agricultural products for export – effectively linking with the logistics system" organized by the Vietnam Fruit and Vegetable Association and the Vietnam Association of Logistics Service Enterprises. Held on June 23. The issues have been raised again, but the solutions have not been finalized. In the seminar, high logistics costs make Vietnam's agricultural exports, despite having many advantages, not compete with other countries, especially Thailand.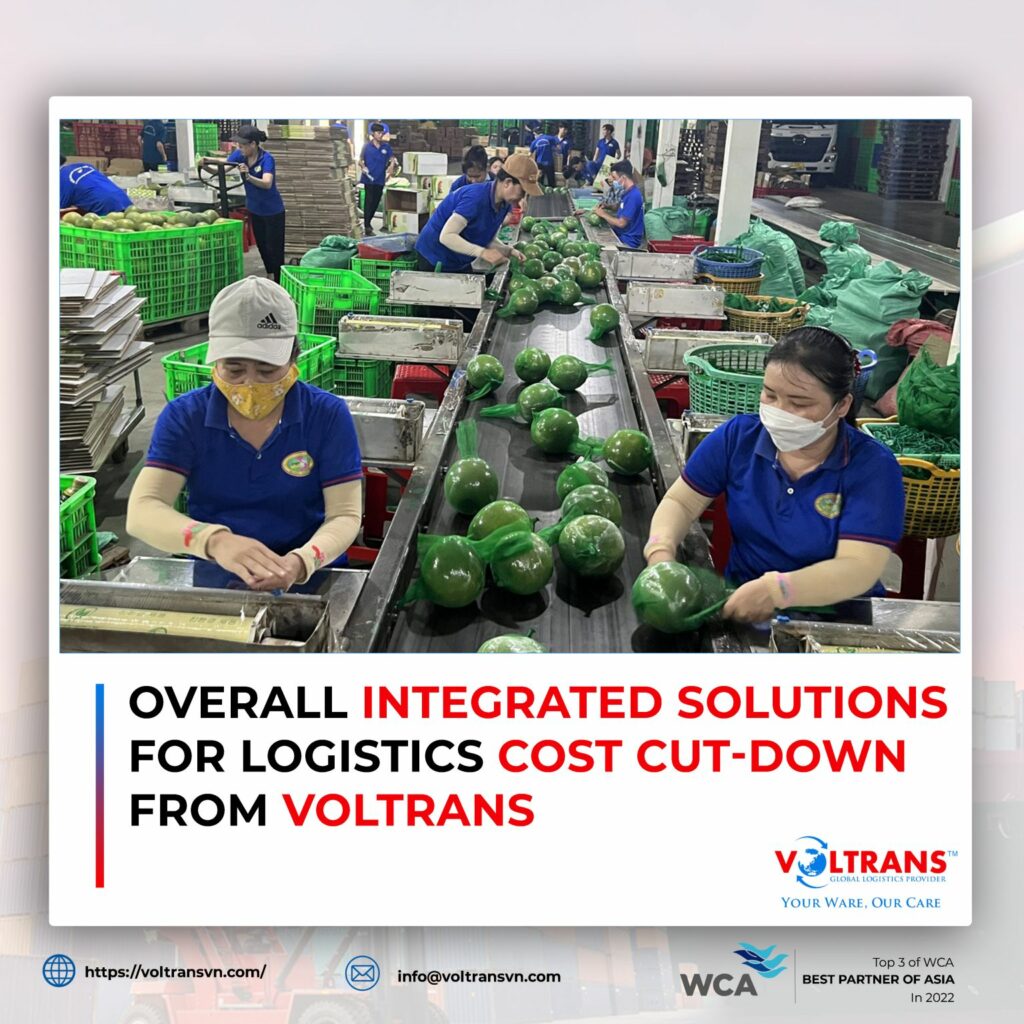 In this article, we – Voltrans Logistics only focus on the logistics cost given to a service provider. It is undoubtedly a significant part of the overall costs that eat away at the profits of our products. It needs synchronized solutions from governments and enterprises, especially from people's mindsets. In providing our services to customers, we always keep this mindset in providing customized cost savings – such as customizing transportation routes, modes, selected carriers, and documentation, including customs clearance with advanced IT platform support. The improvement programs are regularly implemented to keep us providing goods and services.
By Thomas
Voltrans Logistics – Your Ware Our Care