NET ZERO BY 2050 – A CHALLENGING TARGET IN GLOBAL EFFORTS
NET ZERO BY 2050 – A CHALLENGING TARGET IN GLOBAL EFFORTS
It is no doubt that the temperature of the atmosphere has become hotter and many natural phenomena have been changed in worse trend around the globe. One of the factors has been shown is the CO2 emission. The goal to reduce gas emissions is supported by many people and nations; However, the schedule to reach Net-zero by 2050 is not a reality and is against many countries.
IMO – The International Maritime Organization is cooperating with many nations and enterprises to minimize the CO2 emission (estimated to be about 2% of the total global greenhouse gas emissions), especially from the large maritime fleet, and the goal was set at Net-zero by 2050.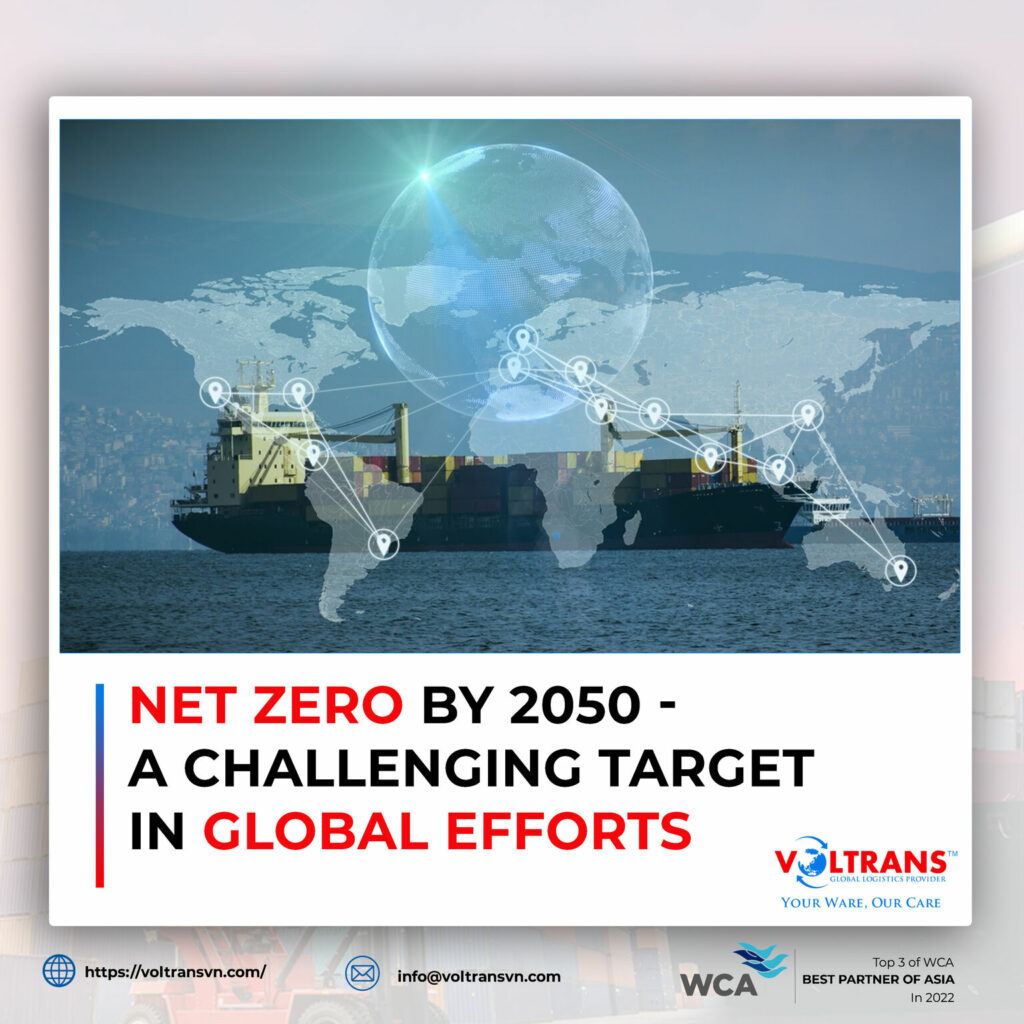 Let's see some issues that happened in the proposed methods below:
First, using new fuels and new ships. However, it required time and money to study and test new innovations in machinery and shipbuilding technology why there are no ready-made technologies available.
Second, using new ways of operating, including slow-speeding in sailing a ship even though it is not new, but in some ways to reduce CO2 emission. However, time in transportation only sometimes supports this idea when time is one of the key factors in market competition when demand versus supply.
Third, applying a global surcharge on maritime transportation to reduce the movement of cargo; However, it seems even worse when there is demand, there is supply. It only adds more expenses on the goods consumed.
We, Voltrans Logistics, are very much supporting the efforts to reduce greenhouse gas emissions, especially in sea, air, and land transportation. But we would expect nations and scientists finding our more practical solutions to make it possible.
By Thomas
Voltrans Logistics – Your Ware Our Care