JAPAN – VIETNAM TIES IN DEVELOPMENT COOPERATION
JAPAN – VIETNAM TIES IN DEVELOPMENT COOPERATION
This year Vietnam and Japan are preparing the celebration of the 50-year cooperation. We see there are a lot of good opportunities for all Vietnamese enterprises to find a chance to cooperate with the Japanese side to improve products, quality, and the consumer market.
Japan is well-known for its high demand for good quality standards. If Vietnam's products can satisfy the Japanese requirements, then our products can go everywhere. It is also the comment from some of our 36 traders who took part in the 48th international food and beverage exhibition (Foodex Japan 2023) which kicked off in Tokyo, Japan, on March 7. In recent years, Vietnam's seafood and agricultural products have received good interest from the Japanese, and that brings a good promise for development in this country, even at this stage, the value is still limited.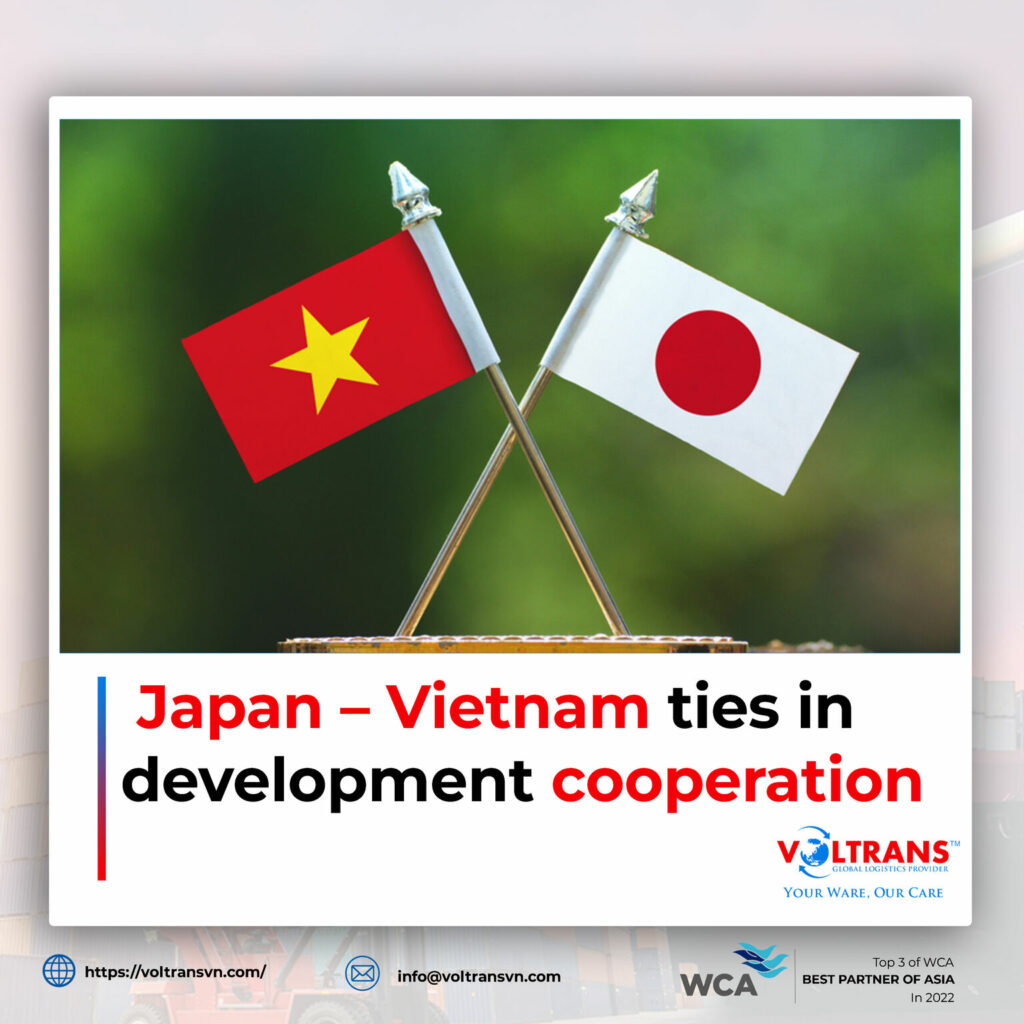 Japan is our third biggest investor in Vietnam among 141 countries, with over 5,000 projects worth nearly 70 billion USD. Japan is the biggest country giving ODA to Vietnam for development. We would also thanks to some key Japanese organizations to make the above achievements. They are – JETRO – the Japan External Trade Organisation, the Vietnam – Japan Joint Initiative (VJJI), the Japanese Embassy in Vietnam, the Japan Business Federation, and other friendly Japanese organizations and enterprises.
PM Pham Minh Chinh mentioned, in the recent high-level economic seminar between Vietnam and Japan held by the Ministry of Planning and Investment in Hanoi on March 7 to explore new possibilities for bilateral relations towards the future, that there is a lot of chance in cooperation of training high-quality human resources, apply advanced management science, and step up research, development, and innovation.
We, Voltrans Logistics, are looking forward to having strong trade between the two countries, and are very happy to be a strong link in this value chain.
By Thomas
Voltrans Logistics – Your Ware Our Care