HOW HCMC NEW PORT INFRASTRUCTURE FEE LEVELS WILL BE IN JULY?
Recently, Ho Chi Minh City (HCMC) Department of Transport proposed reduction fee levels to port users, after several efforts from different manufacturers, associations, and ports in Hochiminh city regarding the application of the port infrastructure fee from 1st Apr 2022, and especially the comments of Deputy Pham Minh Khai on Jun 2022 to ask HCM People Committee considering of the fee application.
This is good news to HCMC port users with the hope of less expense to their goods and the HCMC port operators hope to retain port users to do their business normally; However, the final decision has not been released by the HCM People Committee.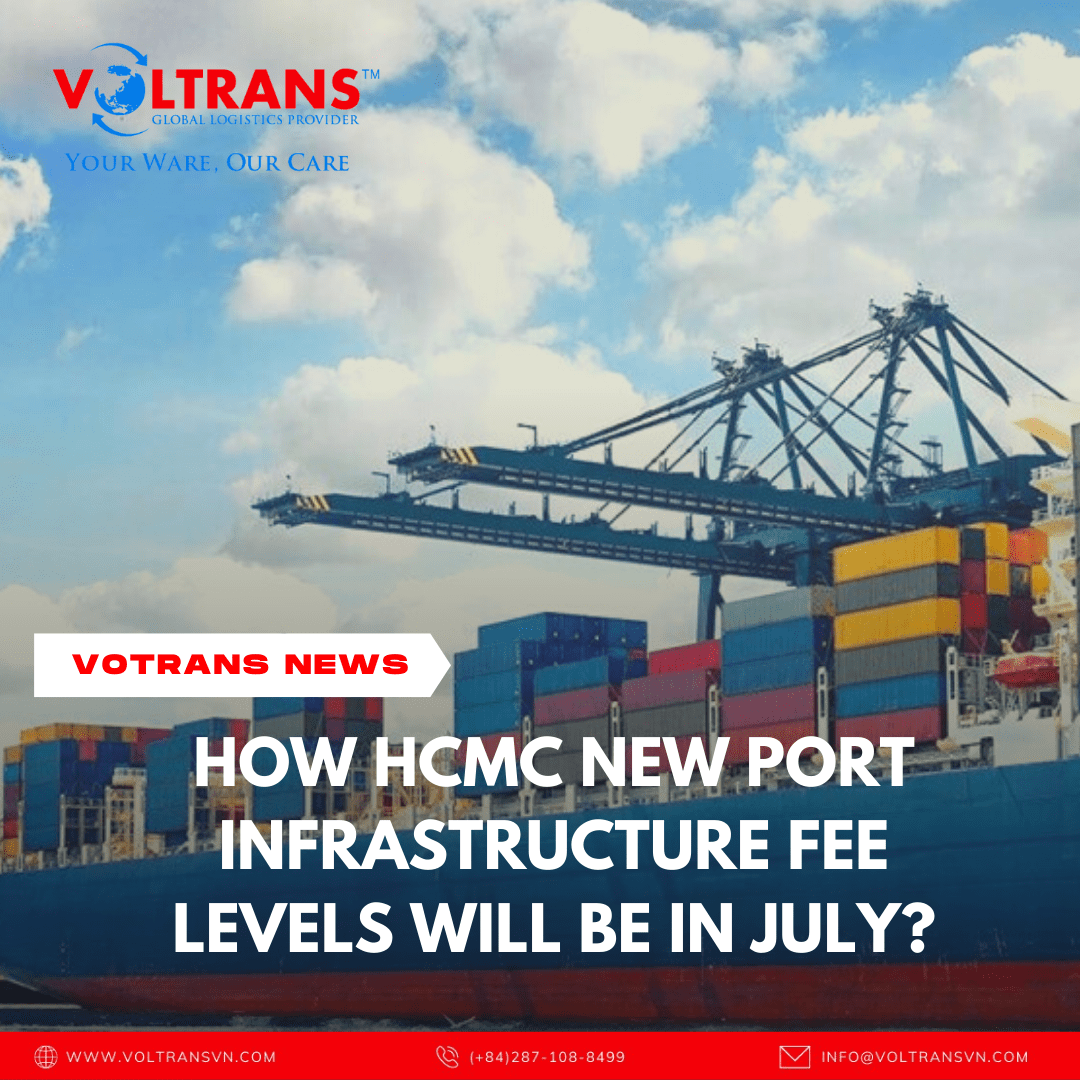 After two years under Covid-19 impact and the recent war in Ukraine, manufacturers and traders have suffered directly or indirectly with increasing expenses on every shipment in or out. With any reduction of the fees, the burden would be better for the survival of all businesses during a difficult time. As a partner in the supply chain, Voltrans Logistics like other logistics providers supports the efforts of HCMC People Committee to improve the infrastructure overall; However, we would hope the fee levels will be less reasonable for HCMC ports and port users (importers and exporters) easier in doing business.
Thomas