HOW GOOD PRODUCTS COME OUT OF VIETNAM TO GLOBAL FRIENDS'
HOW GOOD PRODUCTS COME OUT OF VIETNAM TO GLOBAL FRIENDS'
After nearly 5 years of implementing the program "One Commune, one product" or OCOP, we have seen more attention to product quality, and packaging design, especially food safety and hygiene. However, the ratio of quality products to reach good standards are limited. That is far from expectation to raise the export level.
On April 5, the first meeting of 2023 of the Central OCOP Product Rating and Evaluation Council took place in Hanoi. There were only 3 handicraft products out of 8 that achieved 5-star OCOP. These are: "Self-woven silk blankets", "Suoi Ngoc ceramics" (both from Hanoi), and "Bamboo and rattan lanterns" (Nghe An). Deputy Minister of Agriculture and Rural Development Tran Thanh Nam said that the country currently has 8,689 OCOP products, of which 65.5% are 3-star products and only 0.2% of 5-star products. Of which 38.1% are cooperatives, 25.7% are enterprises, 33.4% are production establishments/business households, and the rest are cooperative groups.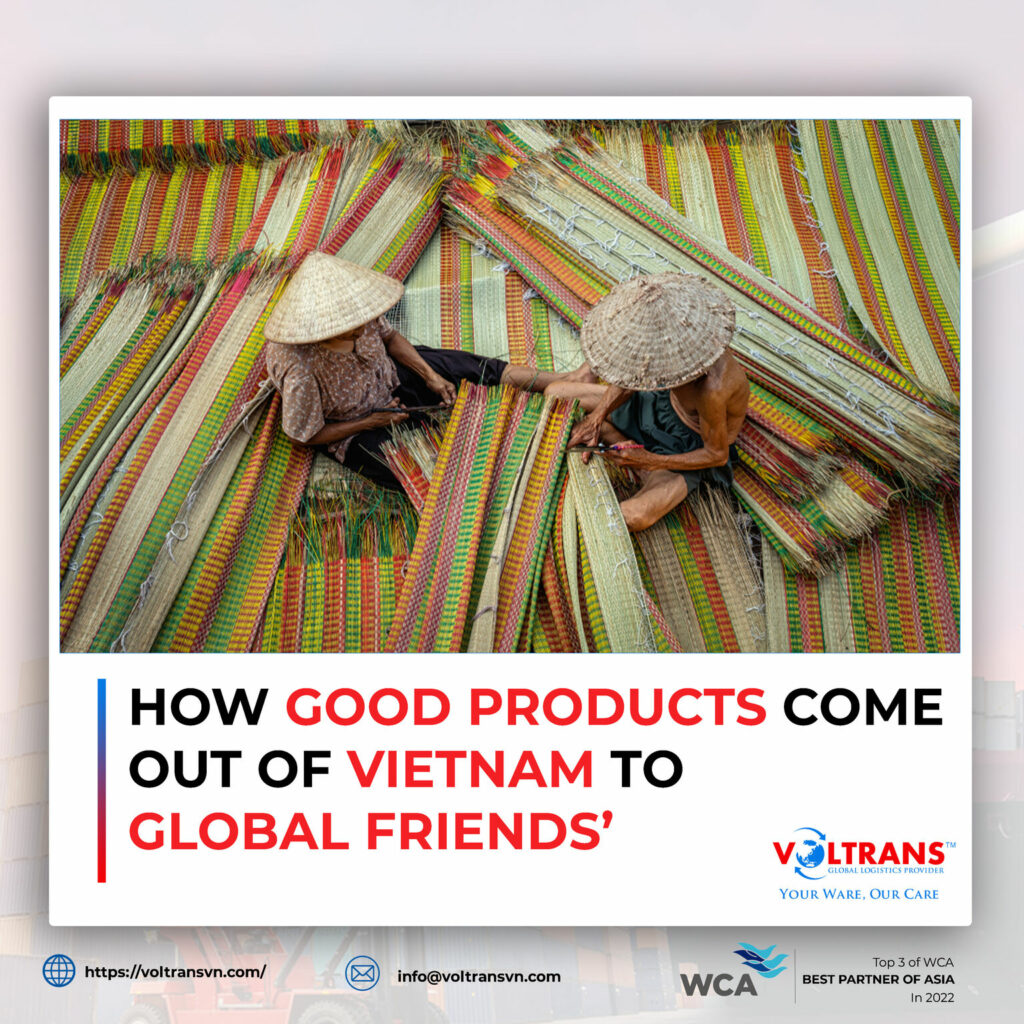 We, Voltrans Logistics, have also seen changes in production that recently many businesses and cooperatives have turned to green, clean, and even refined products to catch up with consumption trends, thereby creating export power for the brand. However, those are still limited in scope/quantity and quality to compete in the global market. Therefore, enterprises would invest more in the domestic market to gain more awareness of consumers, and word of mouth from travelers, and gain more revenue for re-investment to improve the production for exportation.
We hope enterprises and governmental agencies, like MARD, cooperate to bring suitable products to our foreign partners and consumers more and more.
By Thomas
Voltrans Logistics – Your Ware Our Care
👉 Kindly contact us for more details:
✔ Head Office: 174/13 Dien Bien Phu Str, Ward 17, Binh Thanh Dist., HCMC, Vietnam
📞+84 28 710 88499
✉ info@voltransvn.com