ECONOMIC DOWN KEEPS SHIPPING LINES AT RISK.
ECONOMIC DOWN KEEPS SHIPPING LINES AT RISK.
With the decline in shipping, we have seen some carriers adjust their fleets in operation to maintain their services for survival. Some could be more successful in making it, and the most recent line CU Lines (China United Lines), has the risk of collapse.
The company has been considered one of the fastest-growing liners, especially during 2020-2022. CU Lines successfully opened direct service in Vietnam between Cai Mep – Thi Vai and EU destinations in the same period. However, in the past 12 months, the liner has withdrawn most of its services in the market, while the CEO was detained in China without knowing the reason. Their coming orders of new ships or chartered ships are also in trouble of late payment or penalty.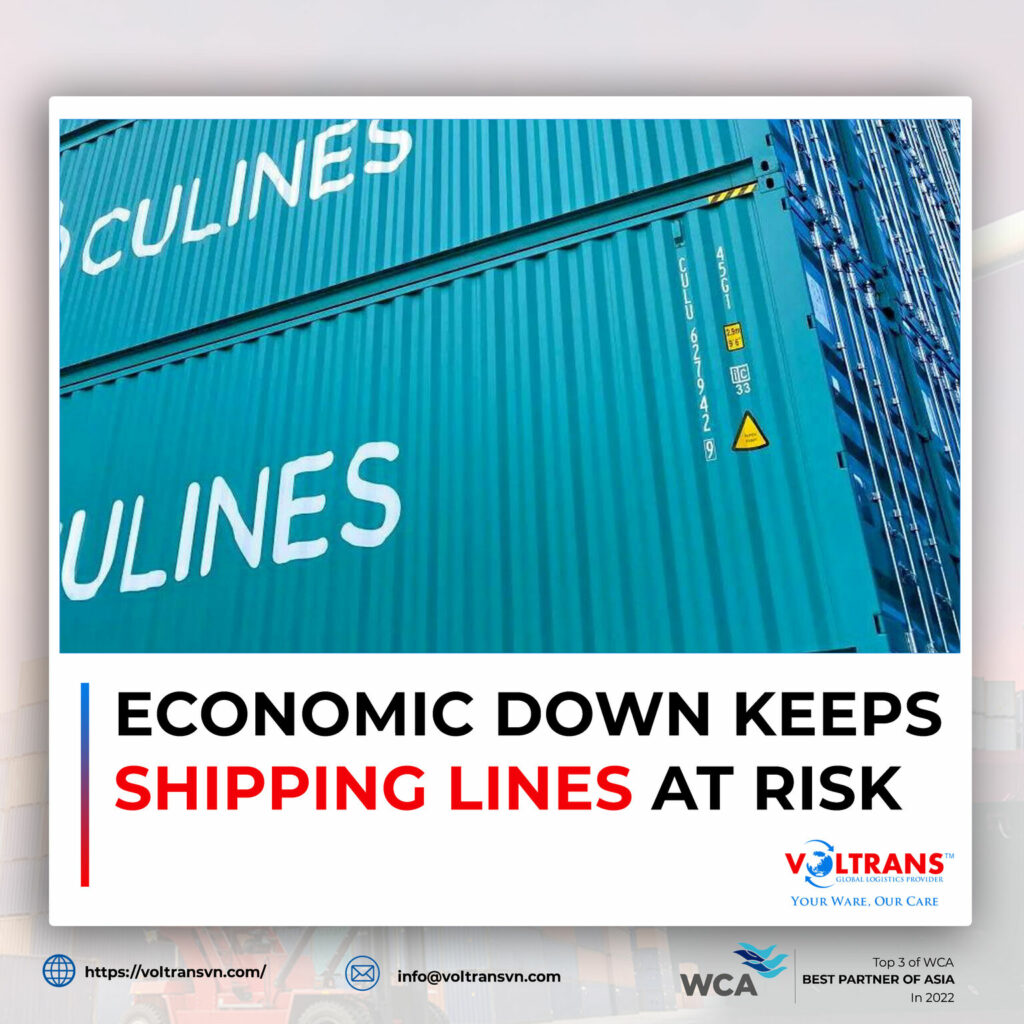 We, Voltrans Logistics, have working for over a decade but have yet to see the shipping business has been fluctuated like this, from peak to bottom in a very short time after the Covid-19 pandemic, then the war between Russia-Ukraine leading to world inflation very quickly. We hope the difficulties will be solved soon so that the economy returns before Covid-19 levels.
By Thomas
Voltrans Logistics – Your Ware Our Care