BIG BURDEN OF LOSSES DUE TO CONGESTION IN SEA TRANSPORTATION
In a recent report of Sea-intelligence, it estimate dozen billion dollars lost in the storage of goods either at port or factories' warehouses due to the port congestion without calculating other factors.
Different from the pre-pandemic time, nowaday, the delay in shipping line schedules has become more popular or more frequently. In the same report of Sea-intelligence, it found that over 70% of vessels call behind schedule. The figure showed that some vessels were evenly delayed over 21 days. Vessels delayed keep cargo long at ports before loading and also at the factory warehouse, also those on board, consequently, these are inventory costs to cargo owners at different levels depending on the value of goods and interest of capital.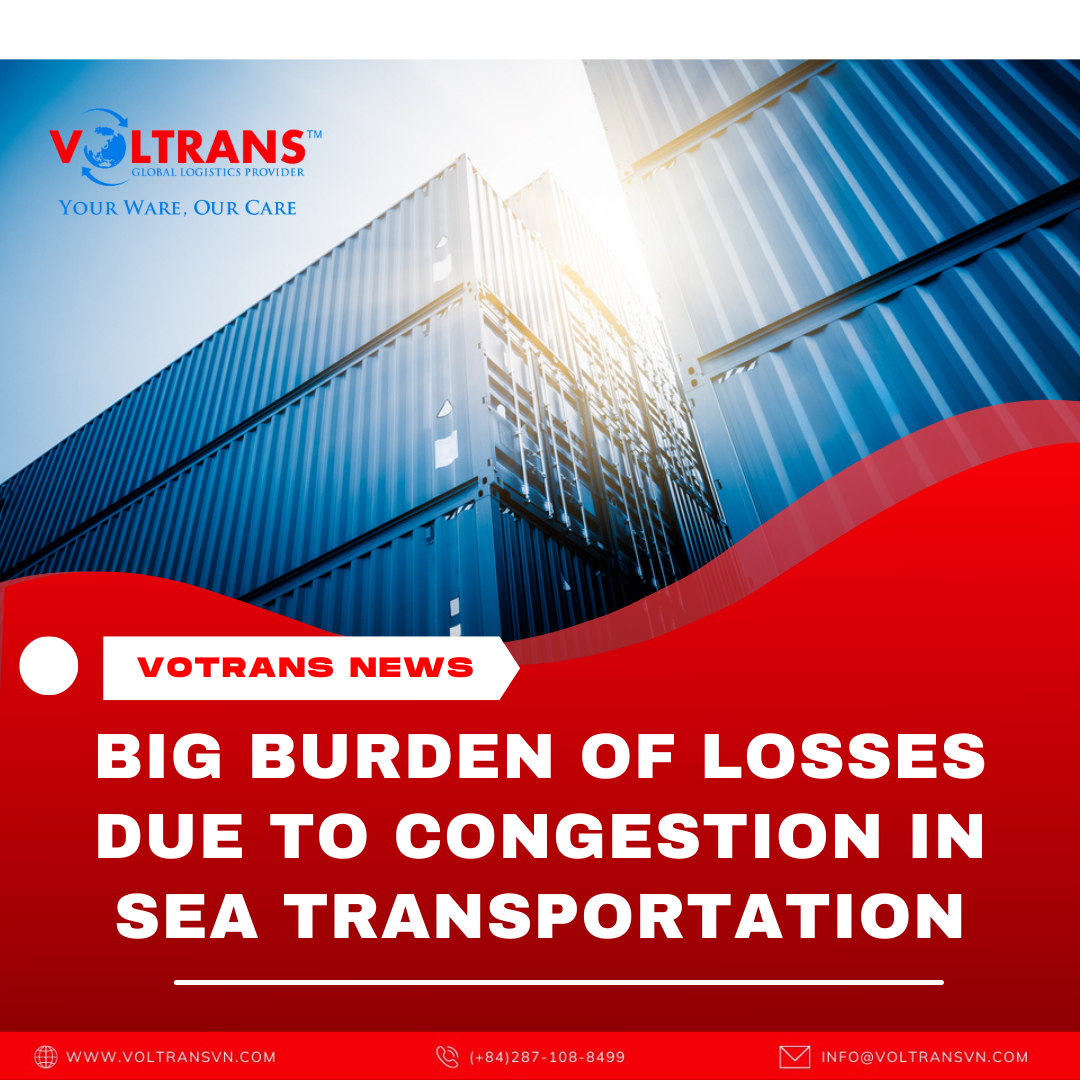 Even though the situation of port congestion in the first half of 2022 seemed better than last year, it still brought the same issues to cargo owners with the Zero-covid policy locking down some Chinese ports like Shanghai, Ningbo breaking down the shipping schedule in domino effects to other ports in the routings.
The majority of delays are misfortune and unavoidable; However, we – Voltrans Logistics always try our best to update customers on any change known from the shipping schedule regularly to minimize the risk of delay or find alternative routing to deliver the goods in a reasonable time.
By Thomas