HCMC – Voltrans Vietnam has years of experience in pharmaceutical handling and is now focusing on working with members in the WCA Pharma. Therefore, Voltrans has become one of the powerful members in the network since 01 November 2019.
The event proved to be a milestone in the history of Voltrans development, promising to expand valuable services to customers in the pharmaceutical industry in particular, and the logistics filed in general.
The pharmaceutical industry is rapidly growing up in recent years, leading to high requirements for a rigorous logistical approach. Can you image how damaged pharmaceutical products affect human health if operations are mishandled and the intactness of these products are compromised by temperature changes during transportation?
It is a very dangerous issue concerning life-threatening situations.
Voltrans, the solution to coordinated thermal/cooling logistics for the pharmaceutical industry, biotechnology and pharmaceutical manufacturers.
Our orientation is to ensure the reliable and compliant transport of pharmaceutical products, creating Voltrans brand identify in competitive markets.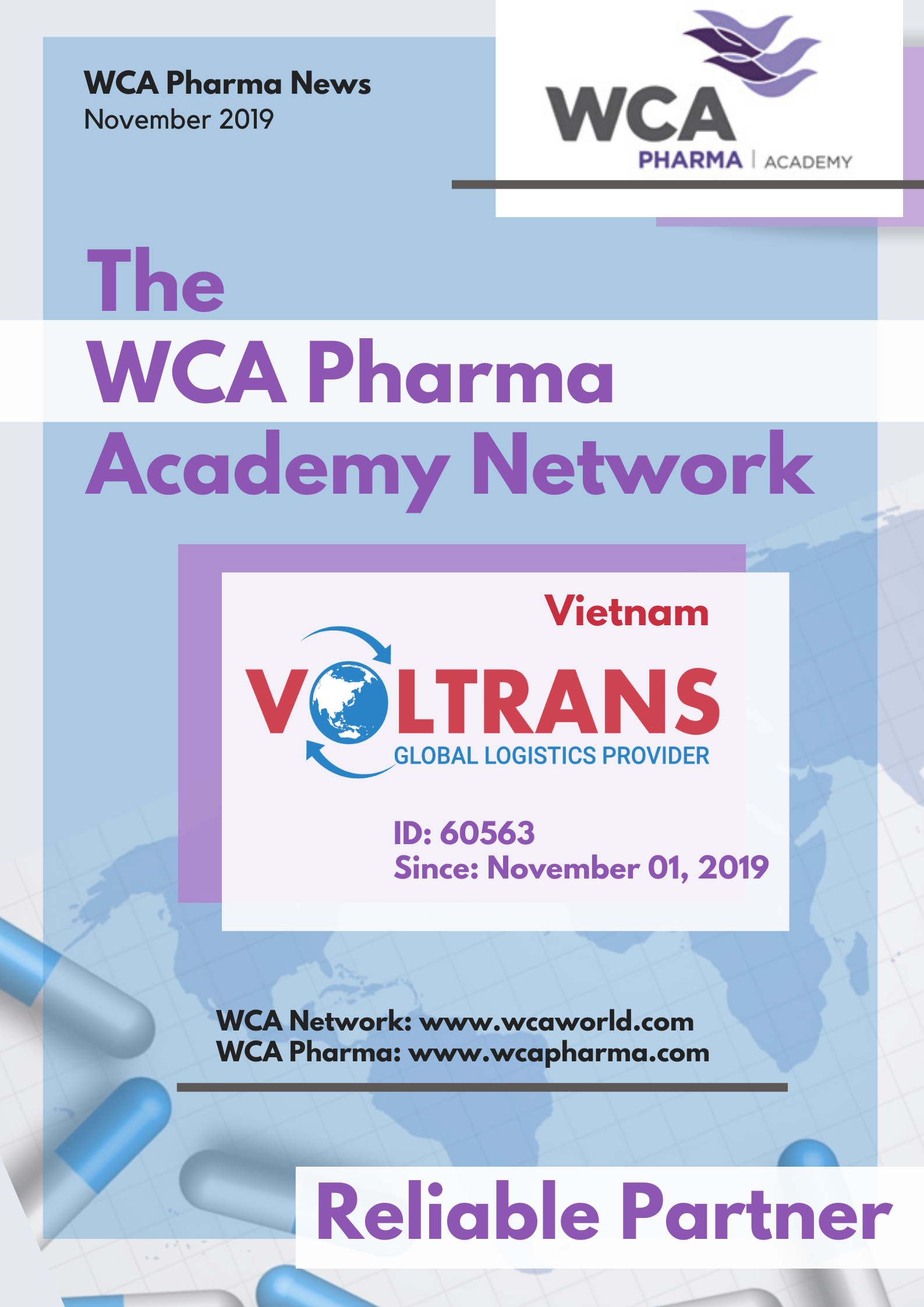 Our insight:
International standards and guidelines for healthcare/pharmaceutical products handling
Temperature management
Risk management for international and domestics transport concerning the pharmaceutical industry
Temperature-sensitive product handling
Temperature-controlled containers
Lean management
Pharmaceutical and biotech products require global transport with a professional supply chain.
Voltrans, a reliable partner for those who are looking for a qualified implementation of your logistics.
Contact the right people, Voltrans high-skilled teams and experience your right choice of working with us.
Congratulations!